Designed with the UM student experience in mind, Lakeside Village breaks down traditional barriers to learning and fosters collaboration at many levels.
By providing opportunities for individual, group, interactive and experiential learning, the village will embrace modern educational pedagogies and include large-scale learning spaces like the 200-seat Auditorium and 24-Hour Study Lounge as well as multiple study spaces located on each floor of the living community.
---
24-Hour Study Lounge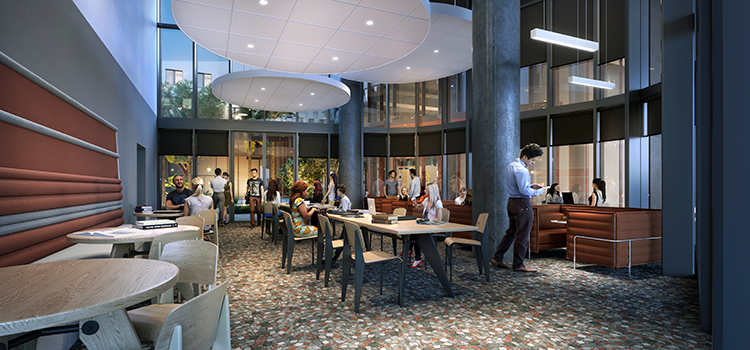 Open to all students but designed primarily for the village's residents, the 24-Hour Study Lounge, located on the ground floor of the village, offers students a comfortable and quiet study area.
---
Training Room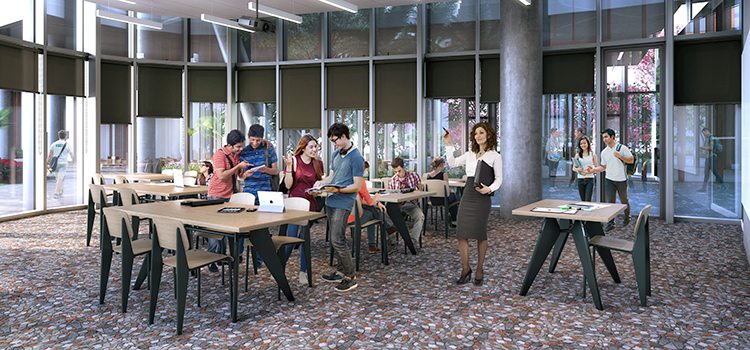 Similar in layout to the Classroom, the fully equipped Training Room offers the campus community a dedicated room for group presentations, discussions or trainings that may need to occur during the academic year when classrooms are reserved for academic courses.
---
Stair Towers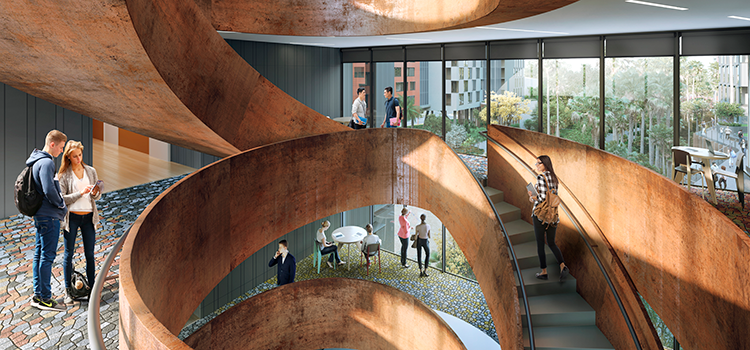 Lakeside Village's grand spiral stairwells provide students with a place to see and be seen, each offering unique layouts and furniture options.
---
Study Nooks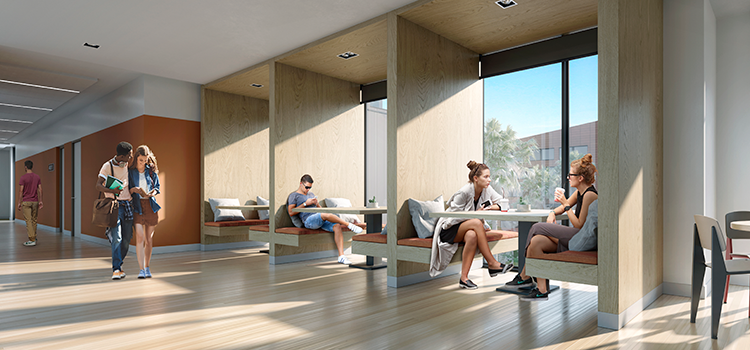 These centrally located Study Nooks offer students a place to gather while waiting for friends or as study spots during quieter hours of the day and night.