An inspired campus community has the motivation and willingness to think more and do more. With its panoramic views of Lake Osceola and lush courtyards, Lakeside Village showcases the beauty of the Coral Gables campus and inspires creativity and enthusiasm in all members of the campus community.
Indoor spaces, like the three Music Practice Rooms, or outdoor spaces like the Grand Courtyard and rooftop terraces, have all been designed to bring students together and collaboratively share ideas with one another.
Additional areas of the village, such as the Meditation Room and Outdoor Hammock Garden, serve as relaxing and calming areas where students can de-stress and take the time for inward reflection and personal growth.
---
Chef's Table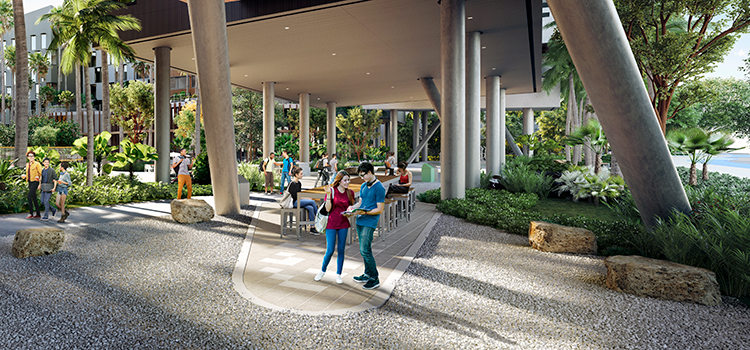 This outdoor study pad, known as the Chef's Table, provides students with a space for collaborative learning, recreation or for programs and events.
---
Outdoor Hammock Garden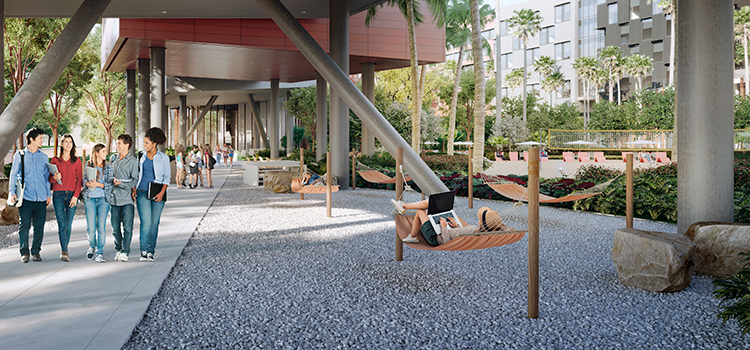 The Outdoor Hammock Garden offers a popular study spot to students year round!
---
Meditation Room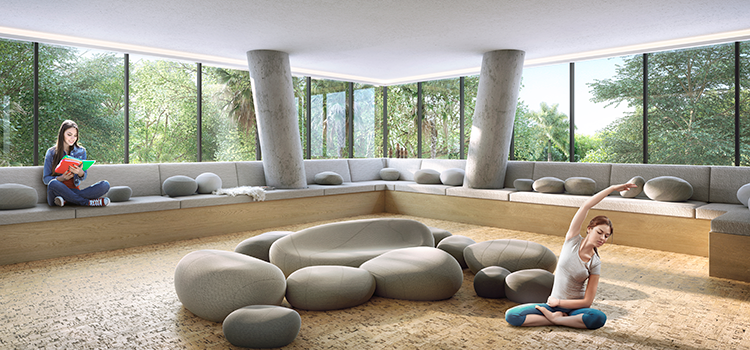 Located on the first residential level (the building's second floor), the dedicated Meditation Room allows residents for a quiet space to relax and reflect.